Search found 106 matches
by Michel G

Wed Aug 15, 2018 8:42 pm
Forum: History
Topic: Paul Jackson's career
Replies: 0
Views: 802
"Paul Jackson began his international career in paper folding at the age of six, discovering he could create boats and animals out of toilet paper. Since then he has written over forty books and exhibited at major museums, proving to everyone (including his arts professor) that origami deserves to ...
by Michel G

Wed Aug 15, 2018 8:35 pm
Forum: Ligia Montoya
Topic: From Iris
Replies: 1
Views: 511
Thank you Nick for sharing this document. 1966 has been for Ligia Montoya, the year of the dead of his mother. And at the end of 1966, she also send a letter of the same kind to Lilian Oppenheimer. (Source of information: "Paper Life" by Laura Rozenberg (2016), page 67. And, few months later, on Apr...
by Michel G

Wed Jul 11, 2018 7:09 pm
Forum: Friedrich Fröbel
Replies: 0
Views: 486
An article with as full title ""Falling into disuse": the rise and fall of Froebelian mathematical folding within British kindergartens" writen by Michael Friedman is available at : https://www.tandfonline.com/doi/full/10.1080/00309230.2018.1486441?scroll=top&needAccess=true And you can uploaded... ...
by Michel G

Tue Jun 19, 2018 7:36 pm
Forum: Diagrams
Replies: 12
Views: 11512
I thought you might be interested in reading about my work. Part of it is contextualizing the development of the system in the early 20th century East and West. I'll be happy to hear comments. Please download the pdf: https://drive.google.com/open?id=1gHcL36xx2ounspTf8qFTUdI1OM0Gr_j5 Laura Rozenber...
by Michel G

Mon Feb 19, 2018 1:46 pm
Forum: Books
Topic: Origami by Isao Honda (1931)
Replies: 8
Views: 9946
I recently bought "Origami 3" (1933), despite the title it contains exclusively "Origami part one" and "Origami part two". It seems to be an editorial operation, without any intervention by Honda, neither a new introduction. Hi Carlo I don't speak Japanese but with Edwin's help and acccording a kat...
by Michel G

Tue Nov 14, 2017 9:39 pm
Forum: History
Topic: Origami do Brazil
Replies: 4
Views: 3706
Finaly, I have received an answer of my comment (3 weeks after), but not be inform about... So the webmaster of the site wrote me: "Hi Thanks, I developed this blog 5 years ago. I'm not done, I have more models. Including the banner frog. Any day I put it on, because it's the best origami I've ever ...
by Michel G

Wed Oct 18, 2017 9:33 pm
Forum: Books
Topic: Origami Moyo
Replies: 12
Views: 10058
Another image of volume 2 not depicted before :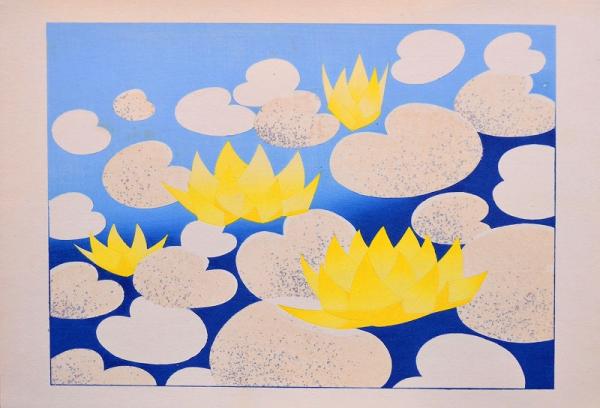 This volume 2 is to sell at 54 000 Yens in
this page...
by Michel G

Mon Sep 18, 2017 3:49 pm
Forum: Books
Topic: Origami by Isao Honda (1931)
Replies: 8
Views: 9946
I'm not a Japanese reader but, it seems that the tittle of Isao Honda's book "おりがみ. 上" must be translated as "Origami 1st part" or "Origami 1"... I have made this conclusion, because I just have seen that HATORI Koshiro has published in OTM (Origami Tanteidan Magazine) 159 (Sept 2016) an article tit...
by Michel G

Tue Oct 25, 2016 7:23 pm
Forum: History
Topic: very early advanced folding!
Replies: 7
Views: 6221
And now in October 2016, more news... From Paula Versnick : — An illustrated historical page http://www.orihouse.com/zhenxianbao.html — A (5 pages) diagrams for a complete Zhen Xian Bao http://www.orihouse.com/zhenxianbao/zhenxianbao-paulaversnick.pdf And, from Anna Karslunger, an hand diagrams (of ...
by Michel G

Wed Sep 21, 2016 6:10 pm
Forum: Books
Replies: 16
Views: 13660
[on Fri Dec 02, 2011 3:02 am] Here are by Abebooks two copies of Legman 'Bibliography of Paper-Folding': http://www.abebooks.co.uk/servlet/SearchResults?an=legman&bt.x=0&bt.y=0&sts=t&tn=paper+folding Probably the BOS is interested to buy an original copy of this so important document for the foldin...